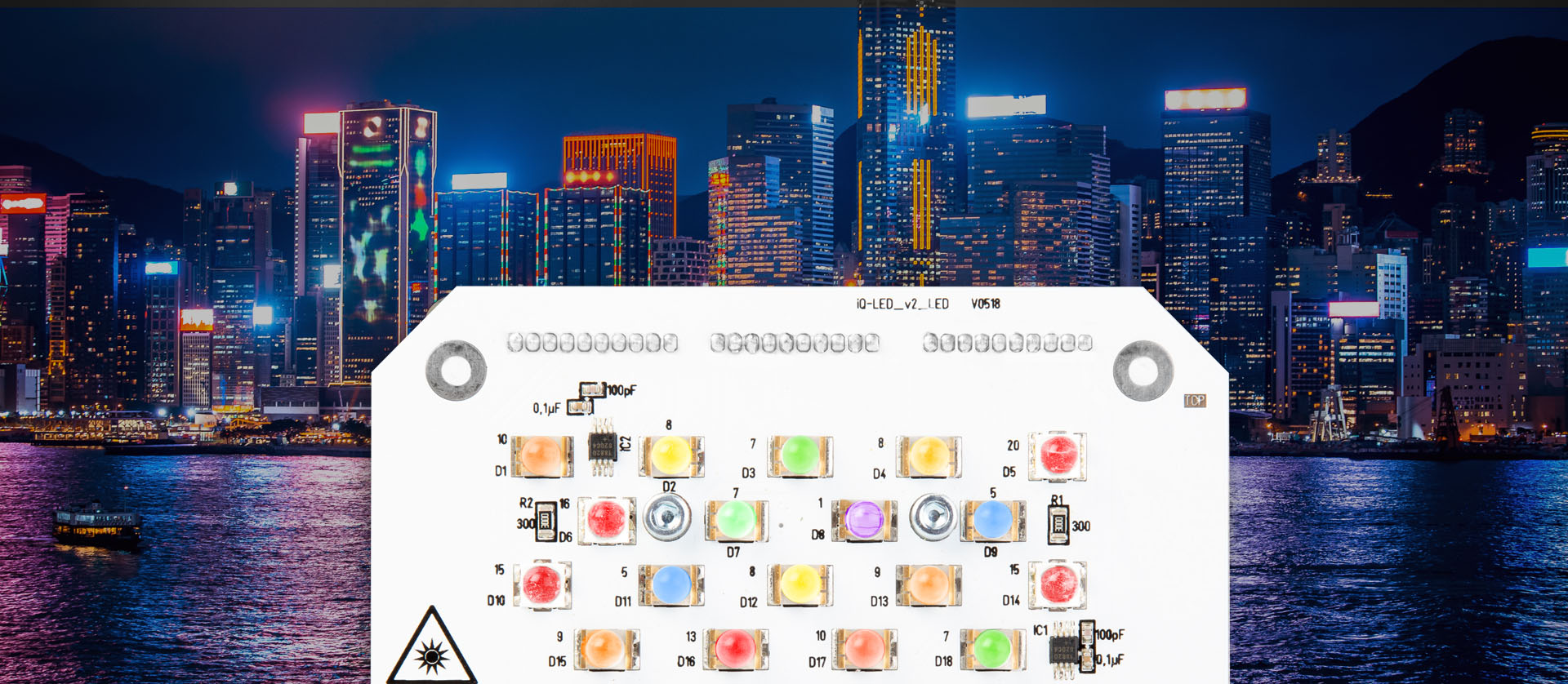 iQ-LED V2
The standard V2 module consists of 20 different channels and 41 high power SMD LEDs on a 10 x 10 cm board. This module can be used as a single light source, or it can be part of an array consisting of multiple iQ-LED units acting as one larger light. By combining the hardware with control software and a NIST traceable absolute calibrated spectrometer, the iQ-LED V2 can recreate your lighting requirements.
Main features of the iQ-LED V2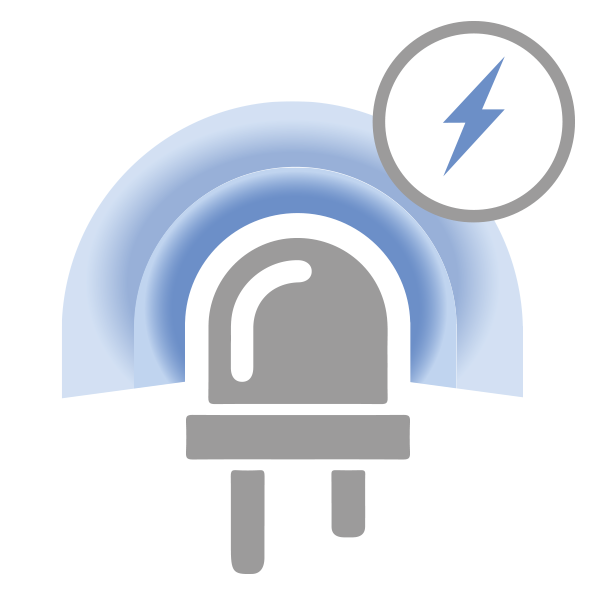 High Intensity and Accuracy
The high-powered LEDs are controlled via 4000 steps per channel and 32 kHz PWM (128 kHz is also possible depending on the hardware of the camera). The high intensity allows for broader application areas and more accurate spectral mixing.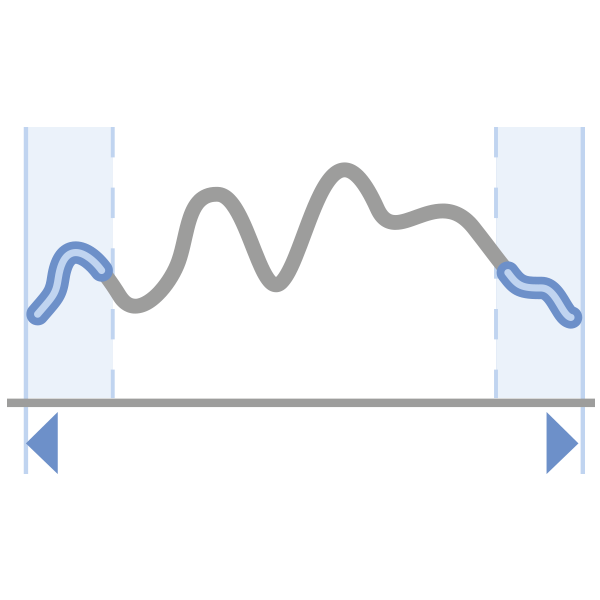 A Broad Wavelength Range
Multiple channels in the iQ-LED improve the curve fitting for all wavelength ranges. A broad wavelength range of approx. 380 – 820 nm, increases the accuracy of spectral reproduction.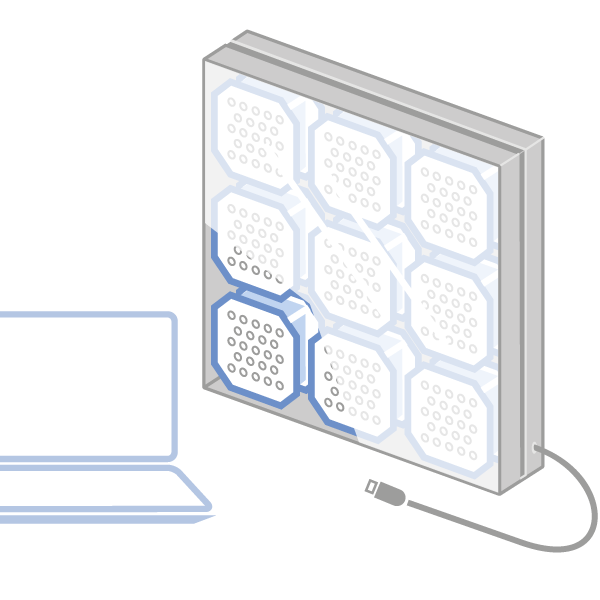 Independent and Modular
After an initial check with the spectrometer to ensure the target spectrum is being accurately generated, the iQ-LED device will no longer require a PC and can be run independently until a new spectrum is needed.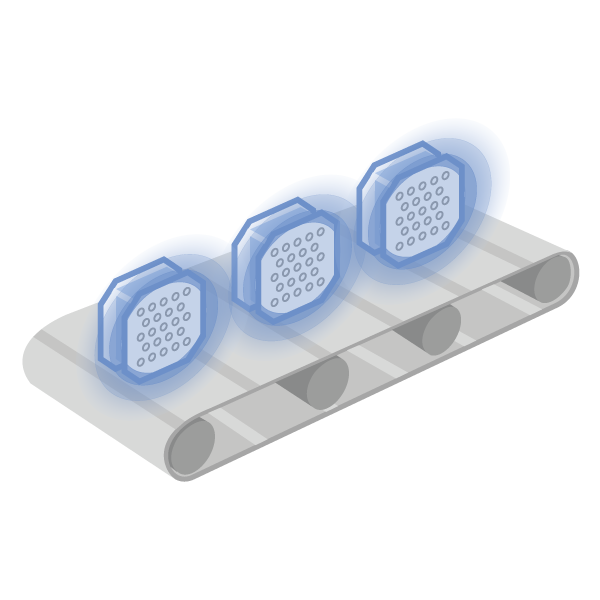 Production Line Integration
The iQ-LED uses advanced hardware features including temperature sensors, self-testing at startup, and an operation hour counter for smoother integration into production lines.
Improvements
iQ-LED V2 has many new features and upgrades in comparison to V1:
Features
V2
V1
Result
Light Source
41 SMD high power LEDs separated by 20 color channels
80 standard LEDs separated by 22 channels
Higher efficiency
Spectral Control
4000 steps per channel via 32 kHz PWM – 1000 steps per channel via 128 kHz PWM
1000 steps per channel via 32 kHz PWM
Very short exposure times and more accurate spectral mixing
Intensity
4x higher intensity
High intensity
More application areas
Wavelength Range
380 - 820 nm
400 - 820 nm
Increases accuracy of spectral reproduction
Control System
Independent operation possible
PC with USB connection always required
Greater flexibility
Product Line Integration
Operation hour counter
Four temperature sensors
Error code
Trigger output
Self-test at startup
Light sensor (optional)
 
Increased functionality in production lines
For more information on the capabilities of the iQ-LED V2 and its availability please don't hesitate to contact us.