Image Engineering is testing cameras for the Technical Image Press Association, TIPA. This association is comprised of 30 independent photography magazines in a variety of countries from Australia to Brazil, China to Germany. TIPA member magazines are published in ten different languages and are variously aimed at amateur photographers, professionals, or the trade.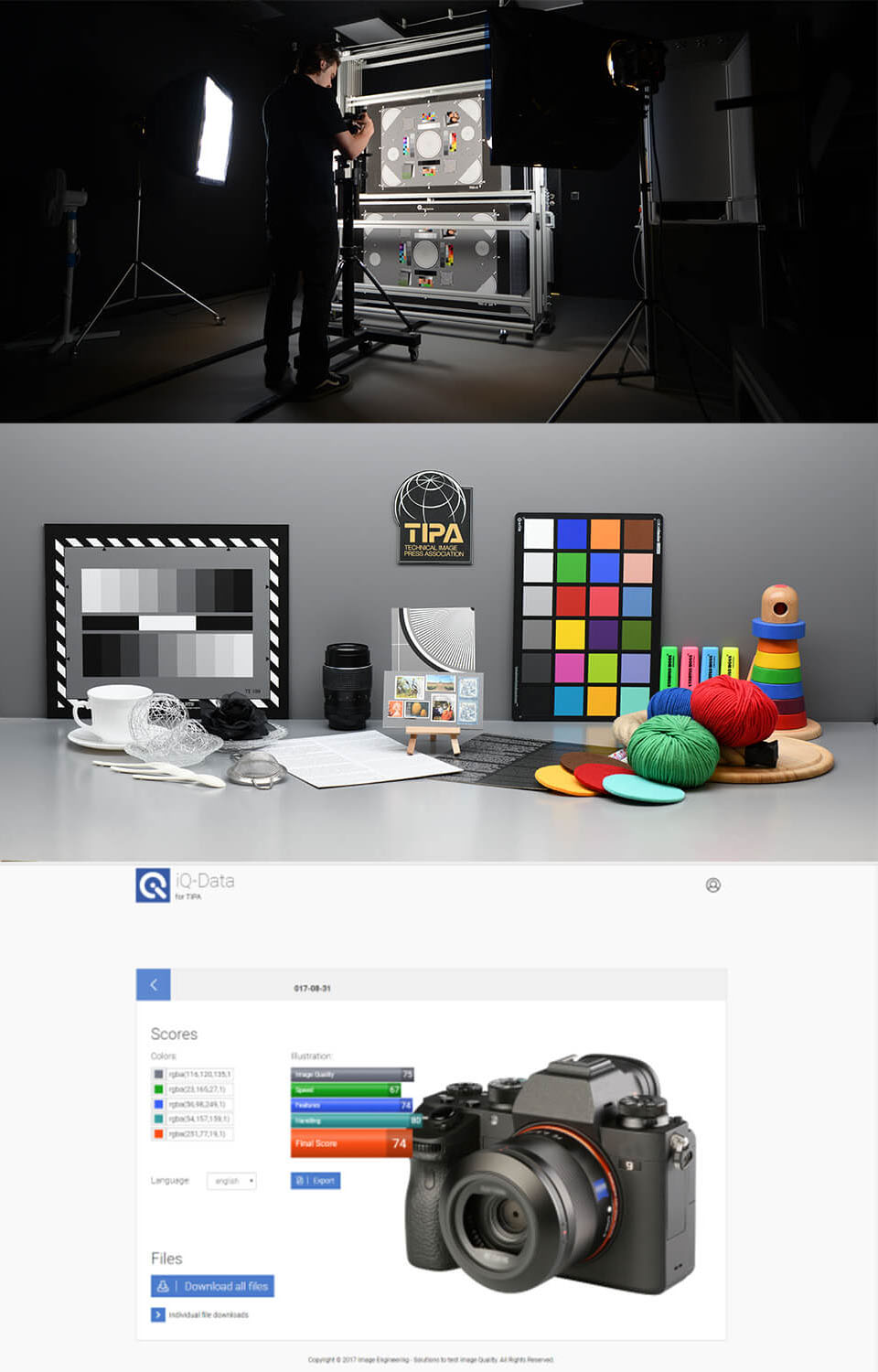 Several of the TIPA member magazines publish camera reviews, as choosing the right equipment can be important to the photographers who read the TIPA member magazines. From September 2017, member magazine editors can incorporate into their reviews the objective results obtained from tests carried out by the independent Image Engineering test laboratory.
Thomas Gerwers, Chairman of TIPA, noted that, ''It is essential that camera buyers have the best information about new products to make informed buying decisions. Our aim in this initiative was to work with a state-of-the-art and independent testing lab that has established a worldwide reputation in this regard. Throughout the last few months we have worked closely with Image Engineering to develop testing protocols and procedures that will result in critical appraisals that go to the heart of image and camera quality and functionality."
Image Engineering's protocol for TIPA includes both objective laboratory tests of the cameras and assessments with regard to the user experience. The cameras are tested in the Image Engineering laboratory using the hard- and software also available to IE customers, such as the latest version of the TE42 test chart. Still photographs are shot at various ISO speeds in JPEG format and then analyzed. The same is done with regards to frames grabbed from video recordings. The qualities measured in each image include: resolution, sharpening, and texture loss, along with visual noise and dynamic range at several ISO speeds, using a high contrast test target in combination with the LE7 integrating sphere and its unique features as a spectrally tunable light source. Autofocus speed and frames per second are also tested using the latest IE solutions.
In addition to the objective lab tests, Image Engineering reviews the technical features of each camera, not only from the manufacturer's specifications but also by experimenting with the camera 'in the hand'. A portrait is shot, and scenes in lightSTUDIO are photographed to provide examples of jpegs from the camera. In addition, the handling of the camera is assessed. Handling is to a certain degree subjective: the feel of a heavy camera might seem pleasingly robust or displeasingly cumbersome, so the assessment of handling is augmented with objective measurements such as weight and size. Special features are tried out, the menu experimented with, video recording tried, and overall the user experience described.